Blockchain Playboy Jeremy Gardner Tries to Rehabilitate Image
This article is satire and for entertainment purposes only.
The infamous playboy Jeremy Gardner, famous for the 2017 New York Times Article, "Everyone is Getting Hilariously Rich and You're Not," is notorious for living the fast-paced, sex and drug fueled, "block and roll" lifestyle that would make Dan Bilzerian jealous.
A self-proclaimed Hunter S. Thompson character, Mr. Gardner came into his magic internet wealth after participating in the creation of Augur, a decentralized prediction market and longtime vaporware that actually-sort-of-kind-of worked to pump the price of ETH. Augur's REP token was the first ERC-20 "utility token" and inspired the nauseating shitcoin ICO boom of 2017, which was arguably the biggest gold rush for scammers in history. After successfully stealing both the idea and the glory away from his co-workers he market dumped his ETH and REP with the entire rest of the Burning Man crowd and walked away a young millennial millionaire. Mr. Gardner seemed to have it all: the money, the women, and the power, so we here at Coin Jazeera were surprised when we received a call from Jeremy asking to meet.
We met the 'God of Gonzo' at his newest property, the Crypto Castle Miami. Mr. Gardner also has a "Crypto Castle" in San Francisco but has since abandoned it to focus on more important issues such as the big titties in South Beach. We were greeted by a disheveled Jeremy wearing a captains hat and robe, resembling a young Hugh Hefner. He looked as if he had just woken up. It was 3:00PM.
"I'm usually not up until 5. I didn't have time to put my men's makeup on, but that's ok. Come on in." he said as he scratched his balls and walked us onto the compound. The Miami Crypto Castle is a beautiful estate with magnificent white modern architecture, high ceilings, massive pool, orgy room, all the things that a mansion should have. It's hard to see how anyone could be unhappy in this paradise. Mr. Gardner toured us the whole estate and eventually took us out onto his patio overlooking the waterfront. Parked on his dock was a moderately sized yacht, surprisingly understated for the eccentric millionaire.
"I bought this boat off of the Madoff estate. It's pretty ironic isn't it? I got it for the meme."
Mr. Gardner sat down at a table with a covered awning and began immediately lighting up a hookah. There were no wasted movements in his preparation. He offered us a smoke but we politely declined. He got right to the point.
"I asked you guys to come by because I think I've been treated unfairly in the media. I haven't met one reporter who has understood what we're doing here, this is a movement fueled by technology. Blockchain is a way to liberate people from financial tyranny. We are creating a new inclusive global world that anyone can participate in. You guys in the media have only showed one side of me. I'm not only about the parties and the "fun".
In that moment a bikini clad Colombian woman walked in and placed her hand gently on "Papi's" shoulder. Without breaking eye contact with us once, he pulled a few bills out from his robe and lifted his hand. The woman took the bills and sauntered away after he gave her a smack on the ass. Before she left, he told her to grab an Augur t-shirt as a souvenir from the cardboard box in the corner of the room.
"Look man," he continued unfazed "These women are wonderful and I respect them. If they want to send me photos of their mammaries all oiled up and wonderful on Snapchat, I respect that. But you know what I respect above all else? The Lord."
Our reporters did a double take. What?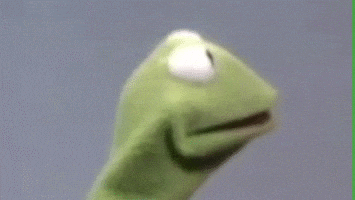 "You heard me right. Our Lord and savior Jesus Christ. During Crypto Winter I did some soul searching and re-evaluation and I've come to the conclusion that I don't want to party anymore; unless it's with Jesus."
We were very confused at this new revelation with Mr. Gardner. We always thought he was Jewish.
He told us that he wanted to show us something and that the crew should follow him. On the way to his backyard we were distracted by a low droning sound in the distance. We peaked down a hallway he didn't originally take us down and saw a group of robed men kneeling in prayer position in front of a statue of a goat man with a placard that read: MOLOCH
Mr. Gardner quickly noted this and pulled us away in a blind rush. "Don't worry about that."
The yacht capitain took us to Jeremy's newest property, The Crypto Cathedral, a stunning Gaudi-esque church right in the heart of Miami's bad district.
"This is it. My place of worship. I come here to reflect sometimes." He proceeded to have our camera crew take dozens of photos of him in various religious postures: praying, clasping his hands in front of a Jesus statue, getting on his knees.
As we were taking photos we were interrupted by an accountant looking man in a pin-stripe suit with slicked back hair walking into the hallway.
"Jeremy! The 501(c)(3) papers are filed son! Welcome to the good life!"
Mr. Gardner shot him an evil gaze as the man realized he had just walked into a media photoshoot. He left as quickly as he came nervously whistling.
As we returned back to his home, thirty topless swimsuit models walked out of the house and onto his yacht, a few of them carrying bags of white powder and Champagne. "I need to pause this interview, I have a meeting to attend to," he said, running to the boat while stripping off his robe and revealing his tight white briefs. As the yacht took off, he yelled that we could finish the interview at E11EVEN nightclub later that night.
Our reporter was already too envious of his lifestyle and declined.
We wish Mr. Gardner luck in whatever it is he's trying to accomplish. We hope it's not avoiding paying taxes on his crypto holdings.
This article is satire and for entertainment purposes only.